SourceCode's Becky Honeyman Reflects on the First Six Months
We had wondered how best to mark or celebrate being in business for six months but we hadn't quite anticipated something quite this awesome.
We started our week by being notified that we had been shortlisted by The Holmes Report as one of its Best New Agencies in its Agency of the Year Awards. Now, I'm not going to lie… there were tears. And squeals. And stunned silences.
It was one of those moments that makes all the hard work so worthwhile and we still can't quite believe that our name is up there  (I have checked and re-checked more than once this week, just to be sure). That's not to say that I don't think our team deserves to be nominated. I just can't believe just how much we have achieved in such a short time.
Last summer this business didn't exist outside of an Evernote folder so it is amazing to look around our office at a team of seven incredibly talented individuals, all working to deliver incredible, thoughtful and AWARD-WINNING work for our clients. There are a ton of milestones we could pick but it seemed easiest to break the months down by the numbers…
FOUR award shortlists. Now, this seems crazy for a business so young but it is testament not just to the hard work and brilliance of our team and the courage of our clients, but also to the vision of co-founder, Greg Mondshein. One of the biggest lessons for us all is that we have to have the bravery and belief to engage in the industry at that level (even when we were so young we felt like it might be the longest of shots).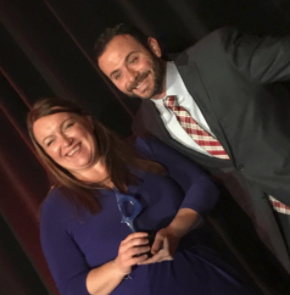 ONE award win. See above; we won an In2 Sabre for work we did in our very first quarter with relationship app, Hinge. To be nominated and then to win, speaks volumes about the caliber of work this team was producing even in its earliest days. I had read this in a hundred 'start-up' and founder articles but it's so true. Act like you're the business you want to be, even when there are four of you hanging out in your buddy's office. It shapes how you grow.
TWO tax payments. Building a business is about so much more than doing amazing work with talented teams. Both Greg and I have spent more time than we could have anticipated working through legal, tax and operational agreements. Learning to trust outside counsel and support with your baby can be difficult – we've been lucky to get recommendations from trusted mentors that have helped guide and advise us through our first six month, and build systems that will support more growth in the coming six.
THREE published thought leaders. Very early on, we got some very good advice from a very smart founder (thanks Binna!) to 'play big'. We've tried to adopt that across everything we do – creative, client work and industry engagement, and we encourage big opinions from everyone on our team. The result is that half of us has seen their own thoughts published across marketing and PR outlets. And we're just getting started.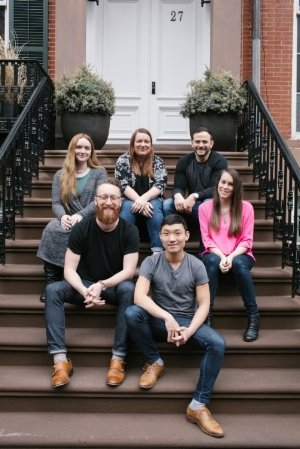 FIVE incredible hires. Seriously. The adage that your first hires shape everything is entirely true (based on our admittedly limited empirical evidence). It all started with a recommendation from a great industry pal (thanks Jay!), and we were off. We've been lucky enough to persuade some incredibly talented (and much smarter than us!) people to join this journey. The big lesson has been just how much we all have to trust each other to do the right thing for the business. Raw talent, attitude and trust are more important than industry experience or traditional PR skills. That will continue to drive our recruitment decisions as we try to build the best team of communicators and client partners.
HUNDREDS. We owe hundreds of thank yous.
Not least to the incredible clients that were brave enough to take a punt on a small new agency with big, noisy opinions. We love you, we love working with you, and we promise we will always be as excited as you are about amazing coverage, your award wins and all the possibilities.
And then our mentors; some of the smartest people in the comms world and beyond. For every email, every coffee, every recommendation and good word you have put in. We hope one day we can find a way to repay you, and better yet, pass it on.
We are so aware and so grateful to have what feels like an army of supporters with us on this journey. We couldn't do it without you and we're just getting started.